Our covid-19 travel test procedure :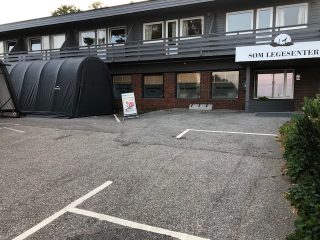 We use two types of tests if you need covid test travel Kristiansand – either a PCR swab taken by both oropharyngeal swab test and nasopharyx. This sample is analyzed in the hospital and takes 0-2 days to get registrered.
We also do rapid Ag testing, using Abbott rapid test panbio. This takes only 15 minutes to get the result from, but sensitivity as well as specificity are lower.
Not all countries accept the rapid test, the PCR test if always a safer option if you are in doubt of the travel requirements to your country.
We have tested for covid-19 on patients since april 2020 and have a long experience with the testing itself, and following the correct procedures / type of tests to ensure a correct results and covid-19 documentation.
The price for the rapid test is 900 nkr while for the PCR test 1000 nkr.
Fit-to-Fly Certificate when travelling from Kristiansand / Agder
In particular for countries outside the EU, you will need a special form called fit-to-fly. We take care of this and you"ll receive your certificate as soon as the PCR test before travel or rapid-test is analyzed.
The testing protocole at Søm Legesenter corona-station in Kristiansand : 
Book an appointment or if this is not possible, use the drop-in option.
Register your arrival with the secretaries
Fill out one of our forms.
Soon one of the doctors will take the corona test before travel in Kristiansand sample
You will get the rapid test result in 15 minutes. If you are non-Norwegian we'll give you a written fit-to-fly / negative corona virus confirmation right away to take with you. In the case of a positive test, we offer immediate PCR testing and corona-virus guidance.
You will receive the PCR result in 0-2 days
If you need a certificate / fit to fly from the PCR result we will send it to you electronically.